The medical sector requires specialist cleaning. This includes hospitals, general practices and dental practices. In addition, this sector includes, for example, the accommodations of residential groups for the disabled and mentally handicapped. Thanks to many years of experience in this medical sector, our employees can deal well with residents or patients themselves. Requesting a "Declaration of Good Conduct" (VOG) for cleaning for these specific projects is no problem for us.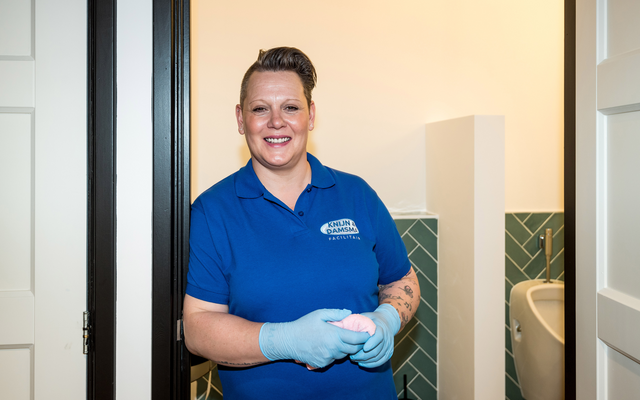 Daily cleaning in the education sector is a profession in itself; Take, for example, cleaning at a secondary school or primary school. at a primary school is a subject in its own right. Here you are dealing with children and this requires a different approach. Just think of the cleaning of the sanitary facilities, which requires intensive cleaning. Hygiene is of paramount importance to us, which is why we are happy to commit ourselves every day to ensure that the children and teachers can go to a clean environment.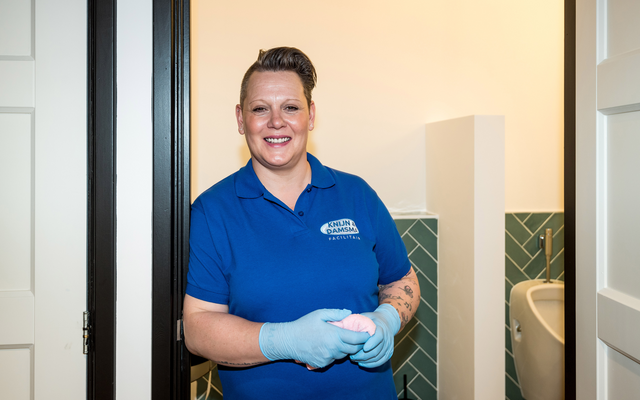 With permanent employees in offices, Knijn & Damsma ensures consistent cleaning with the aim of maintaining high quality. In addition, we ensure that the quality of the cleaning remains good with the help of high-quality professional cleaning products that bear the so-called Green Label. In this way not only is the cleaning of quality but also the interior remains in good condition. people, planet, profit; sustainability to your advantage. Our employees are ready both before your working hours and after your working hours, so that you can work in peace in a clean workplace!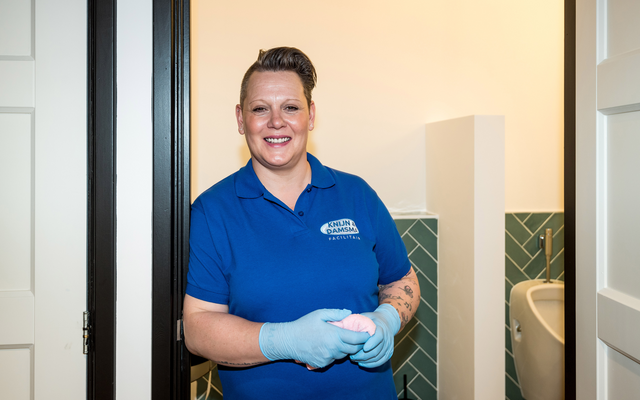 Knijn & Damsma has a broad portfolio of diverse clients in the public sector. Here too, it goes further than just cleaning up government agencies; our employees are very careful with the confidential information that may be present in institutions such as these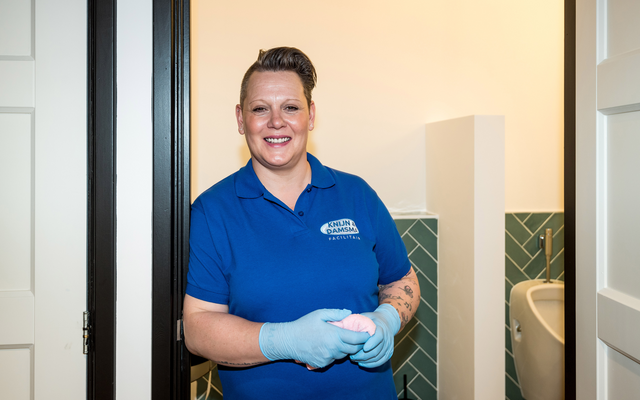 Cleaning in the industrial branch has different types of pollution than in, for example, regular office cleaning. We can also draw up a specific plan of approach for this sector. Take the more polluted areas that require a specialist approach, we don't turn a blind eye to that either!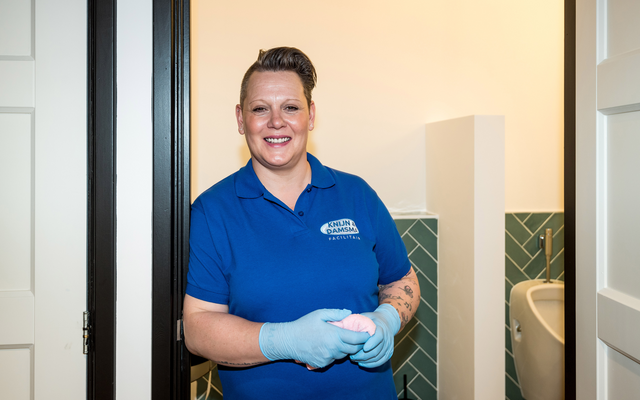 The hospitality industry often works at times when others do not have to work. Knijn & Damsma tailors the cleaning and maintenance to your working hours. We work 365 days a year and we are always available; both before and after closing time. We work 24 hours a day. Restaurants, golf clubs, tennis courts, cafeterias, you name it and we clean them. Also consider turning off the terrace. Floors, sanitary facilities and whatever else you want cleaned: we'll take care of it! In doing so, our professionals observe the rules and procedures of the HCCP (the relevant Hygiene Code).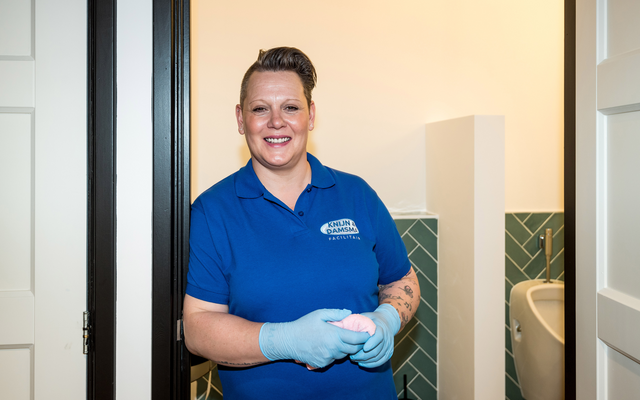 Litter, removing weeds, emptying trash cans, etc. The daily appearance of the shopping center requires a clean appearance. so that shopkeepers and shoppers can do their shopping every day in a pleasant shopping environment. Whether this is very early or at the end of a day, our team of professionals is ready for you!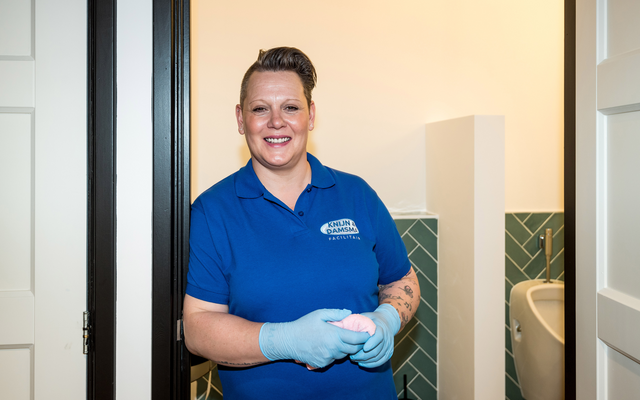 A dignified farewell belongs in a clean environment. The employees of Knijn & Damsma are happy to contribute to this in their own way. In short periods, many people come together to make use of the halls, catering facilities and other public areas. All these different areas require professional cleaning.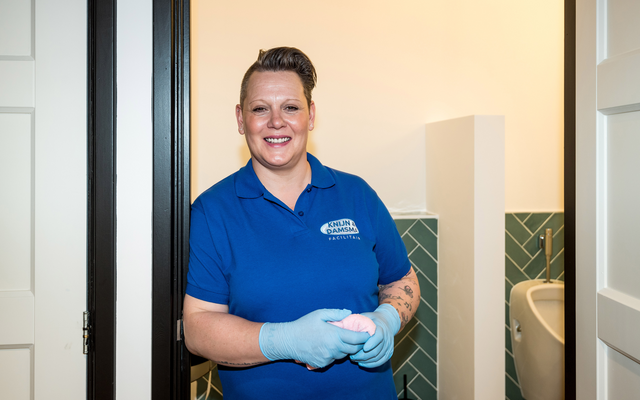 Hallways, corridors, elevators and the entrance: as the Owners' Association, you are responsible for cleaning and maintaining these communal areas. At Knijn & Damsma you have come to the right place. We have a lot of experience in cleaning apartment complexes. Moreover, we go a step further and also help you with minor maintenance and the identification of defects or vandalism. Let us take care of your VvE!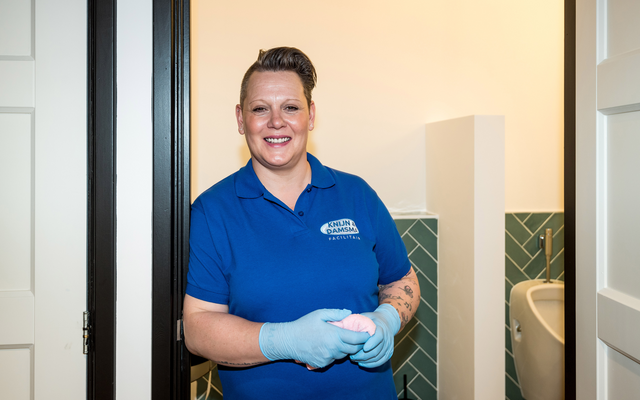 Knijn & Damsma has many years of experience in the leisure sector and hospitality is our number one priority! Cleaning in this sector requires a specific approach in which we take into account: hospitality, the customer's experience, a very high quality, achieving the highest possible rating, a fixed point of contact, tailor-made checks and audits, monthly evaluation meetings and a fixed point of contact. We are an extremely flexible partner to be able to anticipate the different seasons to which the leisure sector is subject.